Trusted since 1992
Why Choose Our Books?
The Ultimate Legal Companion - Why Pocket Press Books Are a Smart Choice
Clear and Current Information:
Legislative changes are easy to identify in our books. In each amended statute in the new editions, legislative changes are highlighted in bold italics. This ensures that you have the most up-to-date information at your fingertips.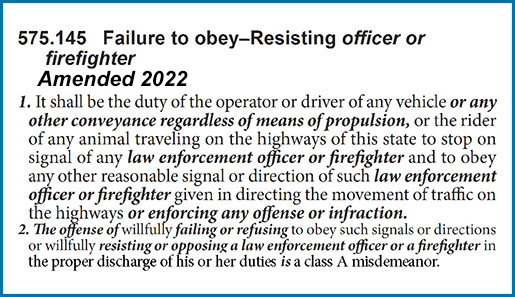 Easy-to-Use Index
We designed our books with you in mind. Each one features an easy-to-use index, ensuring that you can quickly find the information you need. Whether you're a law enforcement officer, an attorney, or a private business owner, our books will save you time and frustration.
Affordable and Cost-Efficient:
Our books are priced to fit any budget. Our pocket guides are priced at only $9.99, and our full-sized, spiral-bound handbooks are just $19.99. You won't find a more cost-effective way to get comprehensive and reliable legal information.
Convenient Size
Our books are designed to be taken with you wherever you go. They are shirt-pocket sized for convenient use in the field. Whether you're on patrol or in a meeting, you can easily refer to our books without having to carry around heavy, cumbersome legal tomes.
About Our Products
Our books are shirt-pocket sized for convenient use in the field. These cost-efficient books are reasonably priced at $9.99 for our pocket guides and $19.99 for our full-sized, spiral-bound handbooks. Each book features an easy-to-use index, ensuring that you quickly find what you need. Legislative changes are identified by bold italics formatting in each amended statute in the new editions. Pocket Press books are used by law enforcement, corrections, parole and probation departments, judges, juvenile departments, and many other public agencies — and are perfect for anyone who needs compact, comprehensive law books. They are also used by private companies in security, employment, and tenant screening.

We also make custom books. Call (888) 237-2110 for more information.
About Us
Pocket Press was founded in 1992 by a street officer. This unique blend of experience and skills produces products specifically designed for patrol officers. We are committed to publishing books that contain the information most needed by street officers and other criminal justice system professionals in a form that is readily available: in hard-copy books, for smart phone or tablet, or for a computer — as well as at the department/precinct, or on the computer in the patrol car.

More Info
Ebook versions available for all devices
We offer electronic versions of our popular pocket-sized legal books and full-sized handbooks. These eBooks are available in three formats: ePUB, Mobi, and PDF. Our ePUB format can be read on any computer and most handheld devices using the appropriate reading device — including iPhone, iPad, and Android, plus Windows and Mac computer operating systems. Mobi format is compatible with Kindle and Nook e-reading devices, along with some readers for Windows or Mac computers. PDF format is best suited for desktop or laptop computers rather than handheld devices. PDFs do not readily support text reflow which make the format more difficult to use on a small screen device such as a smart phone.
Learn More
Shipping Info
Free shipping on orders over $100
Shipping
1 and 2 book orders ship either USPS First Class or Media Mail, but faster delivery is available, including overnight.

The shipping and handling charges cover:
Actual shipment costs
Order processing
Packaging materials
Wrapping and delivering
the package to the shipper
If your agency requires payment for exact shipping charges only, please advise us of this when ordering, and we will invoice only the exact USPS postage. (In this case, the discount table will not apply.)
Shipping & Handling
Rates
US Mail Parcel rate 7-14 days
| Order Subtotal | S&H Cost |
| --- | --- |
| $0-24.99 | $3.50 |
| $25-49.99 | $5.50 |
| $50.00-74.99 | $7.00 |
| $75.00-99.99 | $9.00 |
| $100+ | FREE |
Payments
We accept the following forms of payment:
VISA, MasterCard, American Express, and Discover
We accept VISA, MasterCard, American Express, and Discover.
Credit card orders are charged when the order is placed, because we do NOT maintain credit card numbers on file. They are erased as soon as the charge is approved.
PayPal
PayPal payments accepted on our website shopping cart.
Personal Checks, Money Orders, and E-checks.
Personal checks are accepted. However, please note that if a check is returned for insufficient funds (NSF), there is a $25 returned check charge to cover our processing, plus the cost of the charge-back fee from our bank (typically $6.) If paying by personal check, please note that your items will be shipped two weeks after we receive payment to allow time for your check to clear.
Frequently Asked Questions
I don't work in law enforcement. Can I still purchase a book?
Yes! While our books are designed for and used by many police departments throughout the U.S., they are available to the public. Our books are also great for private citizens, neighborhood watch groups, attorneys, judges — anyone seeking accurate, up-to-date laws in a convenient format.
How big are your books? Will they really fit in my pocket?
Our pocket-sized books measure 3½ x 5 ¼" — and are designed to fit in your shirt pocket. Our handbooks (which combine both Criminal and Traffic* laws) measure 8 x 5" — a conveniently sized publication that you can keep in your home, car, or office.
*When available. Handbooks for states without Traffic Code books will not contain traffic material.
What kinds of laws can I expect to find in your book?
Our team of editors is headed by an experienced street officer and a prosecuting attorney, who carefully hand-select the sets of laws to include in each of our books. Their goal is to select content from a state's vehicle code and criminal code that will be of most use to a street officer — so you get the most relevant information possible. See our
About Us
page for more information.
Do you offer discounts for large orders?
Can Pocket Press create custom books?
Yes. We can customize books for your jurisdiction or field — including laws specific to your city, county, state, or agency. Please
Contact Us
for details. We will get back to you as soon as we are able.
What year is the current book?
Right now all of our updated books are 2023 editions — except for our Oregon, Texas, Arkansas, and North Dakota books. These are two-year states, which legislative updates every other year. Please note: because states release new updated material at different times, not all editions will be available at the same time. Some editions may not be ready until late-spring. See products page for availability.
When will next year's version be available?
For all states, updated books are released on different dates, and reflect the most recent legislative session where certified changes are available. We get to work updating our books as soon as a state's legislature certifies the material. This means we typically publish the updated version of book a few weeks to a month after the most recent legislative session is over.
If you would like detailed information about when a specific book will be published, please feel free to
Contact Us.
I see the phrase "Spanish for Law Enforcement" on the cover of some of your books. Does this mean the book is in Spanish?
No. Our books are in English. "Spanish for Law Enforcement" is a special section in the back of all Pocket Press books, designed to help law enforcement officers communicate with Spanish speakers while on the job. The section features helpful Spanish/English translations of commonly used phrases, questions, and commands. The section also contains a pronunciation guide to help you enunciate words, syllable by syllable.
Once I purchase a digital book, do I need to download it immediately?
Once purchased, digital books must be downloaded within twenty-four hours. If you experience problems related to this, please email
sales@pocketpressinc.com.
"My students are over-the-top fans of your Pocket Press books and I keep in contact with graduates because they call to ask if I have any extra copies. I trust academy students and I can store the regular statute books on an open shelf, but the Pocket Press books are kept under lock and key because they are so popular - students are students."
- Officer, Colorado
"I immediately liked the small, convienent size and quick-locating index. Plus, there was a large increase in the Hispanic population in our area after Hurricane Katrina, and I need a simple and easy tool to help me communicate and stay the professional that I am. [Our Criminal Law guides have a 'Spanish for Street Officers' section. This helpful reference has sample dialogues for typical traffic and subject stops as well as commands for use when dealing with high risk incidents]."
- Street officer
"This is a top notch product that has proven time and time again to be the best purchase I have ever made as a law enforcement officer. I have used these books since learning about them in 2006. They have proven to be an invaluable resource. Thank you!!"
- Street officer
"My department is going to buy them for everyone, but I want them as quickly as possible, I want 2 of each as soon as you get them in."
- Street officer, California
"I am a police officer in Wisconsin, and this is the third year in a row I have ordered the criminal codes for my state. This year I ordered the Traffic Codes as well. I am also a field training officer, and find these books a great resource for trainees. I try to provide the new officer one when they complete their training program."
- FTO, Wisconsin
"The books are great and I use them while out on the street, but I love the PDA/electronic version. I always get asked questions when I am off duty and now I can show people what the law is."
- Street officer, Colorado
"In 13 years on the street I never had an easier time locating the information I needed "
- Street officer
"A ride along had one of your books and almost did not come back alive as everyone wanted to take it from him "
- Street officer
"I couldn't do my job without it."
--Street Officer
"I was at a homicide scene and saw our District Attorney pull your book out of his pocket to look up what charges applied."
- State trooper
"It is easy to find what I want in your index."
- Municipal court judge
"I use these books every night."
- Street officer
"Your books are a great resource for current and future Police officers"
- Police cadet
"Your books they use, the big book they just throw in the back of the car"
- Shift Sergeant
"Have used your book for over a year now, and found it to be one of the most used and valuable time saving resources I have in my duty bag. Thanks"
- Street officer, Ohio
"Thank you for publishing a great book for police officers. My fellow officers saw the books and they all want me to order them one. Once again, thank you from all of us in the Newark Police Department, NJ"
- Street officer
"I buy a new one every year with my equipment allowance. The price point is right on for a quality product, keep up the good work. (I believe this is the 4th yr in a row I have purchased from you guys and intend to continue.)"
- Street officer, Indiana
Contact Us
PHONE
SALES: (888) 237-2110 Toll-free
FAX: (877) 643-3732 Toll-free
OFFICE HOURS:
6am–5pm PST, M–F
ADDRESS
PO Box 18983
Denver, CO 80218
EMAIL
Email us at
sales@pocketpressinc.com
Or send us a message using the form below.